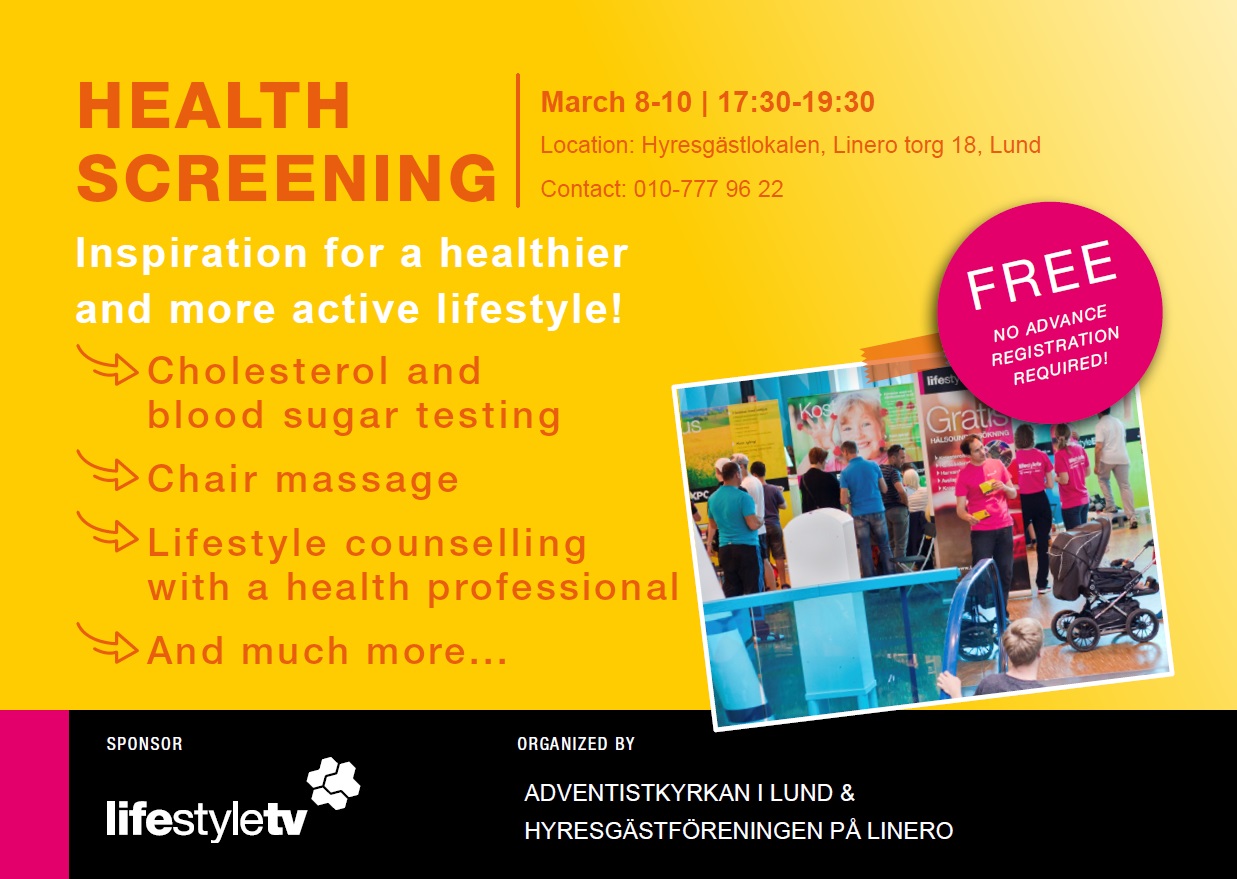 On March 8-10, we will again have our popular health check called LifeStyleEXPO. We will again be in Hyresgästlokalen in Linero Torg between 5:30-7:30 PM during these days.
Volunteers and medical personnel will give of their time and energy to give you a free comprehensive health check. Come to test things like blood pressure, cholesterol, blood sugar, lung capacity, fitness, body fat and health age. Receive a relaxing massage and counselling from a doctor. All this and much more completely free!
All tests take about 40 minutes (ques might increase the time).
No registration needed.
Date: March 8-10
Time: 5:30-7:30 PM
Place: Hyresgästföreningen's venue, Linero torg 18, Lund
Price: Free!
A warm welcome!
LifeStyleEXPO is a cooperation between LifeStyleTV, the Fit & Smart Health Club, the Lund Seventh-Day Adventist Church and Hyresgästföreningen in Linero
For more information call: 010-7779622